6 Best Curling Champions Right Now
Every sport has its star athletes. Messi and Ronaldo, LeBron and Doncic, Djokovic, Nadal and Federer, no matter the sport, you will find amazing athletes and personalities standing as champions and role models.
Curling, like other sports, has its own set of champions and amazing athletes. They will not be as popular as the names mentioned above who will no doubt be recognized by many sports fans in general, and not just fans of the three sports they belong to. Curling, while not as popular, deserves its recognition and so do its champions. Here they are, in no particular order.
Kevin Martin – Canada
Canada is the curling country of the world. Every city and town has a curling club and rink. Well, not every town, but many of them do. It is a national sport and pastime and when winters are long, curling is what the people do.
Kevin Martin from Alberta is one of Canada's greatest champions. He won a World Championship but also a gold medal at the Olympics. These titles are important, particularly the Olympic gold. He also has 18 grand slams under his belt.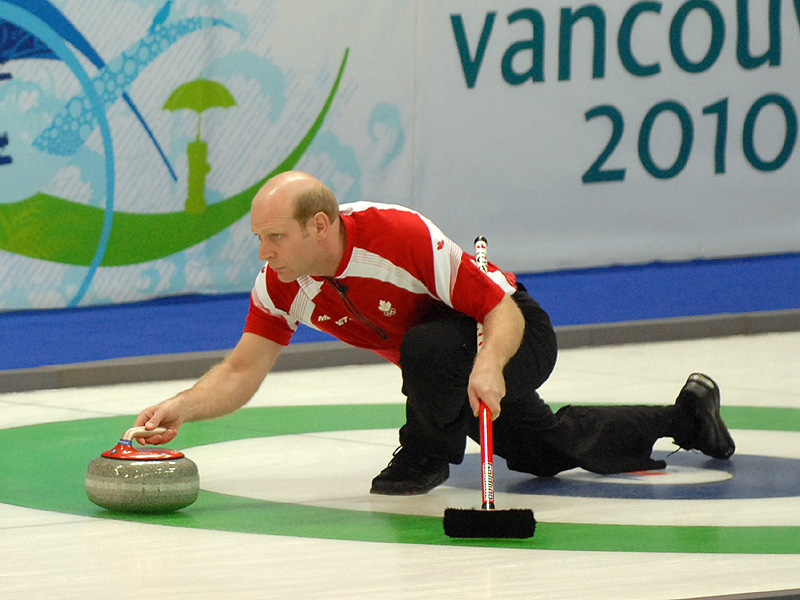 Glenn Howard – Canada
Canada will most likely dominate this list, due to the number of talented curlers which hail from the country. Glenn Howard is another one of these champions. He had 4 World Championships, as well as 4 Briers. The Briers is a Candadian national curling tournament. He also has 16 grand slams. While lagging behind Kevin Martin, Howard is also a champion in his own regard, particularly when you look at the numbers.
Jennifer Jones – Canada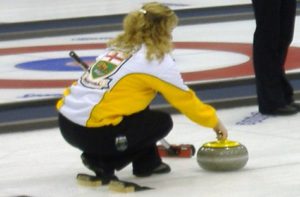 Another Canadian, to nobody's surprise. Jennifer Jones is a curling champion, just like the two men mentioned above.
Her successes are many but the most notable are 6 Hearts, which are the same as the Briers. She has an Olympic gold medal and she is the first woman skip to go through the Olympics undefeated, matching Kevin Martin. She also has a total of 16 grand slams, more than any other woman skip. 
Kaitlyn Lawes – Canada
Kaitlyn Lawes was part of the women's national team for the 2014 Olympics for Canada. She was alongside Jennifer Jones when they went undefeated at the Olympics. She also won a Gold medal in the 2018 Olympics, in the mixed doubles category. She has a total of 12 grand slams under her belt. She also has a World Championship title. She was named the 7th greatest curler in Canada by TSN in 2019.
Anastasia Bryzgalova – Russia
Notably, other than Canada, Russia also has great curling athletes. Anastasia Bryzgalova is one of them. She won a World Championship and two World Championships in the mixed doubles category. She also got a third place in the 2018 Olympics, though it was stripped of her because of doping allegations.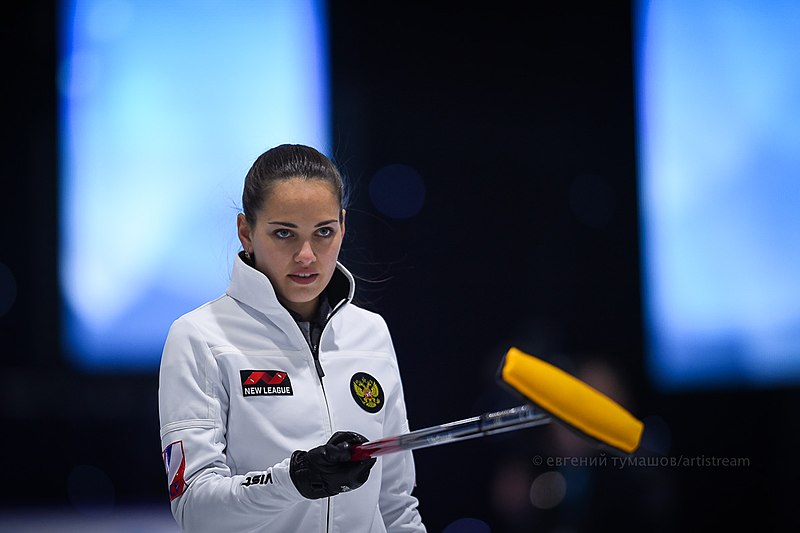 Martin Rios – Switzerland/Spain
Martin Rios represented Switzerland and Spain at various tournaments. He won two World Championship medals in the mixed doubles category. He also has a European mixed championship medal, as well as third place at the same tournament. At the Olympics, his team was runner-up to the Canadian national team. This was at the 2018 Olympics in the mixed category.
These are the world's greatest curling champions and athletes. There are plenty more, especially if you ask Canadians. Their list would have been far more substantial.